'Constantly evolving' Cobble Social House planned for the North Loop
A multi-concept wine bar called Cobble Social House will soon arrive in Minneapolis' North Loop neighborhood. Owner Joe Clark says the space, from the art and furniture to the beverage offerings, will always be changing.
The relatively small 1,500-square-foot space at 219 N. Second St. will have 35 total seats spread out across the first floor and a mezzanine level. It will offer a wine selection that Clark said will always be evolving, along with a high-end cocktail list.
Cobble also will offer a variety of beers, most of which will be sourced from outside of Minnesota, and even outside of the country. Clark said he's hoping to stand out from other bars in the area by offering beers that customers have never seen or tried before.
All food will be made at an offsite kitchen run by Quince, a Minneapolis-based catering company. The menu will include a toast menu with different toppings, simple sandwiches, and a variety of other small finger foods.
It will also double as a retail store, as Clark plans to offer nearly all items in the bar for sale to customers.
"The barstools you're sitting on, to the tables you're sitting at, paintings on the walls, glassware, serving trays, all of that will be for sale and eventually replaced," Clark said.
He'll work with local artists to provide their work, and said he hopes Cobble Social House will have a street art vibe with different genres of music every night.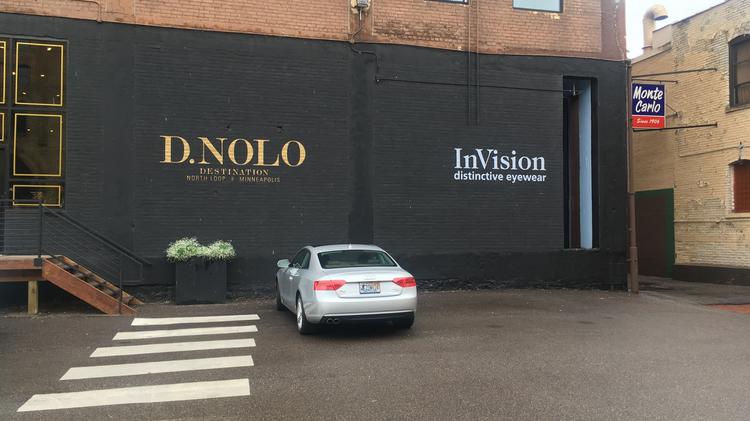 Cobble will occupy a corner space next to D.Nolo, a high-end women's clothing retailer. It will take over the old space of Invision Distinctive Eyewear, which recently moved to a new location at 204 N. Washington Ave.
Clark said he's about to start construction and design on the pre-existing space, led by Minneapolis-based Infinite Group Ltd., and plans to open in December.