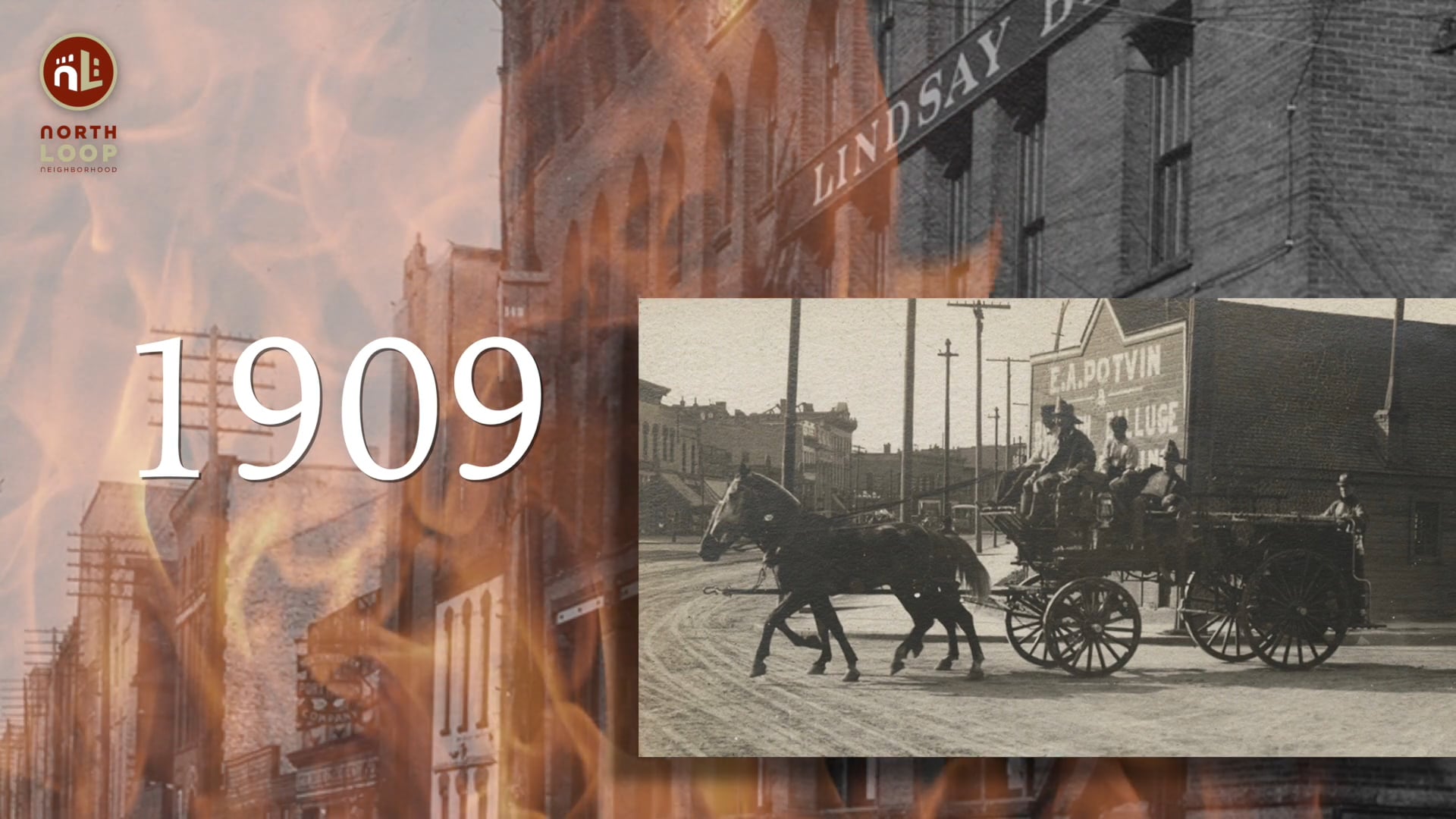 Loop Back: Lindsay Brothers (RiverWalk)
The Lindsay Brothers warehouse has been at the corner of 1st Street North and 4th Avenue North since 1895, one of several in the North Loop that used to deal in farm implements. With freight trains pulling up right behind the building, they shipped out buggies, harnesses, wagons and farm machinery. In later years, they added pumps and well supplies in a facility next door.
When it was built, it was considered "one of the handsomest implement warehouses in the country" according to the St. Anthony Falls Heritage Board. The architect was Harry Wild Jones, who also designed Butler Square in downtown Minneapolis and the Chapel at Lakewood Cemetery.
Five siblings from Wisconsin were involved in running the business. One of them, Thomas Lindsay ran the Minneapolis operations, with help from his brother, William.
In 1909, the warehouse nearly burned down and the assistant fire chief escaped injury when his horse fell rounding the corner at First Street and 3rd Avenue. A front page article told of the massive flames, and how the Lindsay Brothers ordered refreshments for the fire crews—"350 sandwiches, four dozen pies, doughnuts in large clusters and unlimited coffee." The building was gutted, but the company rebuilt and added a fifth story that year.
Thomas Lindsay was recognized as a leading Minneapolis businessman when he died in 1917.
Decades later, in the 1980s, the warehouse was among the first in the North Loop to be converted into residential units.
By Mike Binkley, North Loop Neighborhood Association